I'd stay up all night, just writing and writing. I mean, like pages of dribble-- You know, about The Faces, or Coltrane. You know, just to fucking write.

You have to make your reputation on being honest and unmerciful. Honest. Unmerciful.
I thought I'd start this with two quotes from
Almost Famous
, a movie that I tragically only discovered this year and which espouses so many of the values I cherish about music and music journalism. Like
Famous's
protagonist William, my experience as a music journalist is limited; it really only includes a semester writing for CMJ, though let's pretend my column in
The Setonian
did something for me other than provide piles of obscenity-filled hate mail. Regardless of whatever limitations I might have, I'm following Phillip Seymour Hoffman's path and "writing and writing" honestly and unmercifully. I hope you enjoy my opinions, whomever you are, and even more so, I hope you love this music as much as I do.
10. JENS LEKMAN -
I Know What Love Isn't
. Jens Lekman's 2007
Night Falls Over Kortedala
is not an album that I play all too frequently, but I almost always love listening to it. This is fairly rare; even some of my favorite albums occasionally pass as background noise, but with
Night Falls
, I can't help but listen for my favorite lines, kind of like waiting for the funniest scene in your favorite comedy. Jens's quirky lyrics can rival some comedies, but they can also be solemn and sad, and the brilliance of
Night Falls
is its balancing of these complex, and often conflicting, emotions. Take "A Postcard to Nina," where Jens pretends to be the boyfriend of his lesbian friend Nina to please Nina's kind-but-conservative father. Jens recounts:
"Your father puts on my record, he says, 'So tell me how you met her.'
I get embarrassed and change the subject
And put my hand on some metal object,
He laughs and says that's a lie detector."
After this lighthearted anecdote--and the end of the awkward dinner--Jens writes to Nina, telling her to continue overcoming all of love's obstacles: "I'm sending this postcard just to say / Don't let anyone stand in your way, / Yours truly, Jens Lekman." When Jens repeats "Don't let anyone stand in your way," he transforms a Hallmark-esque line into a stunning (and, yes, sentimental) moment, where the listener feels empowered to transcend with Nina. The music throughout
Night Falls
captures Jens's ability to combine humor with a moral, mixing whimsical samples and instruments with somber piano and string arrangements. Yet in 2012, five years after his previous full-length, Jens tones down the more theatrical elements of his music with the somber
I Know What Love Isn't
, an album that finds Jens coping with heartbreak. This is a more somber songwriter than we've previously seen, but glimmers of Jens's lightheartedness still manage to seep through the sadness, making for a curveball of a long-awaited album that nevertheless meets its high expectations.
Any album that compares to the Smashing Pumpkins'
Mellon Collie and the Infinite Sadness
is doing something right, and Jens' piano-only "Every Little Hair Knows Your Name" reminds me of the eponymous opener from
MCatIS
in its delicate beauty and slow-yet-engrossing movement. Jens also plays the piano on "Become Someone Else's," where he comically begins: "Jennifer called, told me about her latest admirer / I said, "Someone should make a pamphlet called / 'So You Think You're in Love with Jennifer?'" As the song bounces along to an innocuous beat, Jens tells himself that he'd "rather be a flat stone skipping across the ocean" than be bound to someone else "like a sinking rock tied to the leg of a person." Yet when violins cut through his self-deceptive bullshit, he admits he's "Sleeping on my arm til it becomes someone else's," one of the most devastating and original ways I've ever heard loneliness conveyed.
Eight tracks in and I can finally (possibly) heave a sigh of relief, as Jens seems to come to the realization that "The End of the World Is Bigger than Love." It's a triumphant moment as strings rain down, although at first Jens futilely tries to rationalize the complexities and contradictions of human emotions:
"There's got to be someone here tonight who can explain to me
How shadows can also shed a light; how they can outshadow (outshadow)
What happened between us and outline our shadows in the burned ground beneath us."
I still cannot unpack the brilliance in those lines, and maybe Jens can't either, since he needs "to be explained to over and over how a broken heart is not the end of the world." I'm not sure if Jens ever receives closure, but when he lists the persons, places, things, and animals at the end of the song, there's a palpable pause from all the despair, a brief escape from heartbreak that explores anywhere but here. Yet the bitter irony of this transcendence is that he's fantasizing about the apocalypse -- of all the things they end of the world is bigger than -- which is fitting, since no matter how forlorn Jens becomes, we will always have the rich irony of his songwriting to color his music.
9. CHROMATICS -
Kill for Love
. Although
Kill for Love
is a massive album, 17 songs, 90 minutes, it rarely retreads its ground, boasting an impressive variety of synth pop (or "Italian disco") from the exuberant "Kill for Love" to the grimy "Candy." This year I was introduced to Chromatics with "These Streets Will Never Look the Same," an 8+ minute psychedelic brooder whose ticking guitars and fast-paced drums recall Pink Floyd's "Run Like Hell." It's one of the few songs with male vocals, but they're so drowned in Auto-Tune that they sound more like Daft Punk's android gurgles than anything human. "Streets" doesn't shift its dynamics much--a dangerous move considering the song's length--but it is still a compelling listen, the musical equivalent of a long, introspective walk through the mind's dark, foggy corridors.
Although I described Chromatics as synth pop and the band offers a colorful cover,
Kill for Love
is a bleak record. Opening with a cover of Neil Young's "Hey Hey, My My (Into the Black)," "Into the Black" foregrounds the album's death and memory motifs: "Once you're gone, you can never come back / when you're out of the blue and into the black. / The king is gone but he's not forgotten." Industrial keys squeak at its conclusion and prepare the listener for the shimmering synths on "Kill for Love," which begins like a wave of fireworks, as the song's trickling keys burst with color. Complimented by layers of gorgeous guitar work, the glistening keys contrast with Ruth Radelet's unassuming, crystal-clear vocals; anything more from Radelet may have turned the song sour. Despite all the ear-pleasers, though, Radelet's alarming confessionals shroud the song's bright lights in a grim blackness:
"I took a pill almost every night;
In my mind I was waiting for change,
While the world just stayed the same.
Everybody's got a secret to hide;
Everyone is slipping backwards."
Throughout the album, there's an ongoing struggle between the instrumentals' powerful vitality and the lyrics' life-sapping devastation. For instance, Radelet's lucid, almost childlike vocals and a buoyant, hip-hoppy beat shine on "Back from the Dead," but then Radelet painfully laments: "When I look at the sky / Well, I wish I was gone / Because mother you're gone / Father you're gone / Lover you're gone / And other you're gone." These sympathetic lyrics are not burdened with excessive pity; instead, they capture the pain of loss and the desperate wish to become lost yourself. There are other moments when sadness darkens the music, like the sinister "Candy," where Radelet begs "Candy, please don't let them in your heart because they'll try to steal that flame from within your eyes." As a whole, then, this album is an emotional journey, full of highs and lows, playing as both a coping mechanism and the epitome of despair.


8. DIIV - Oshin. Dream-pop often garners praise for being atmospheric, brooding, summery, and other mood-evoking adjectives, yet it sometimes is all mood and little substance: short songs merge to create a cohesive album, but the songs themselves float gently by, rarely jarring the listener off-course. When I first listened to DIIV's ear-pleasing debut, Oshin, I was only struck by the brilliant "How Long Have You Known?", finding that the rest of the songs blurred into a pretty, but largely unmemorable, whole. But after seeing these guys live (they opened for Japandroids this month at Webster Hall), I totally rediscovered their music: despite all the chimey euphonics, there was a noticeable heaviness to the group's sound. These guys rocked, playing a relentless, surprisingly intense 40 minute set (all the more laudable since they apologized for seeming tired on stage, admitting that they had played a show in Paris the night before and were still jetlagged). For the first time I discovered a tension between DIIV's floating guitars and subtle-but-muscular force, which completely altered my perceptions of, and appreciation for, their music.
Starting with the group's most impressive feat, "How Long Have You Known?" offers aquatic guitars and reverb-soaked vocals that act more as an instrument than a distinct voice for much of the song--a pattern throughout Oshin. Though DIIV says little lyrically ("How long have you known? How long has it shown? 'Forever, forever...'"), the few words lend themselves to endless interpretation: Who is speaking? What does the other person know? "How Long" can evoke some uncomfortable feelings--who wants to think of their secrets being exposed?--but the waves of oceanic guitars have a baptismal effect -- a purging of some sin, secret, or shame. This is one of the best songs I've heard in 2012.

But "How Long" does not overshadow the rest of Oshin's material as I originally suspected. "Doused" represents DIIV at their most intense, as windy guitars and pummeling drums blast through the vocals' foggy reverb, mounting tension until the song abruptly and forcefully concludes. The lullaby "Home" ends the album quietly, but the penultimate "Douses" marks the album's climax and one of its true standouts. Also notable are the speedy but danceable guitars on "Past Lives," the warm bass that undulates throughout "Human," and the pensive grooves of "Earthboy," a ruminative tune at the album's center that reminds me of beach-side sunset-watching: the calm between daytime frolicking and nighttime revelry. Even though the songs do not greatly vary from one another, I realize now that I initially overlooked the complexities to DIIV's music. This is a great album--it's moody and textured and brilliantly produced--and one of the many promising debuts produced in 2012.
7. SUN AIRWAY -
Soft Fall
.
I was introduced to Sun Airway when they opened for M83 back in October. Jon Barthmus's vocals reminded/still remind me of Ezra Koenig's (of Vampire Weekend), and on songs like "Close" I also hear the icy synths that characterized VW's excellent
Contra
. "Close" is the first proper song from
Soft Fall
, and it's an absorbing, up-tempo jam with gleaming guitars and atmospheric synths and bass. Atmosphere is a keyword on
Soft Fall
,
from the foggy opening on "New Movements" to the sensual heaviness of "Laketop Swimmers." And while it's great to get lost in the dense soundscapes of a work, the real appeal to me about
Soft Fall
is its layering. "New Movements," for instance, stacks on its sounds one by one: it opens with wavy haze and then adds another wave of synths, then drum beats and strings, then vocals and guitars, and finally cymbals. All the noise could get messy, but it works surprisingly well, especially as Barthmus's vocals float calmly over the chaos.
Like DIIV and Chromatics, there are a lot of bright, easy-listening songs on
Soft Fall
, and I find myself searching for faults because these songs are so quickly enjoyable -- almost suspiciously so. But that shouldn't take away from their appeal; like
Oshin
,
Soft Fall
is an instantly likable album with complexities that, over time, gradually unveil themselves to careful listeners.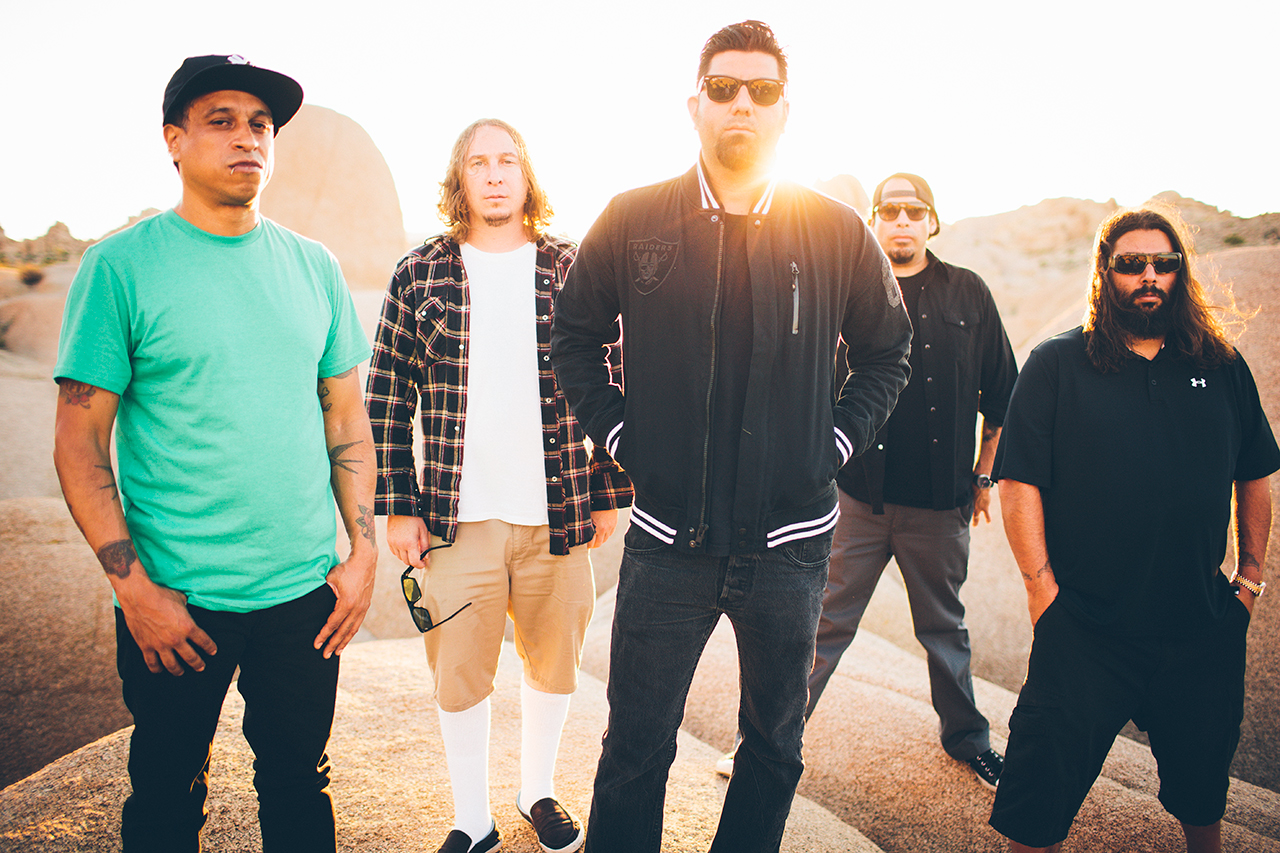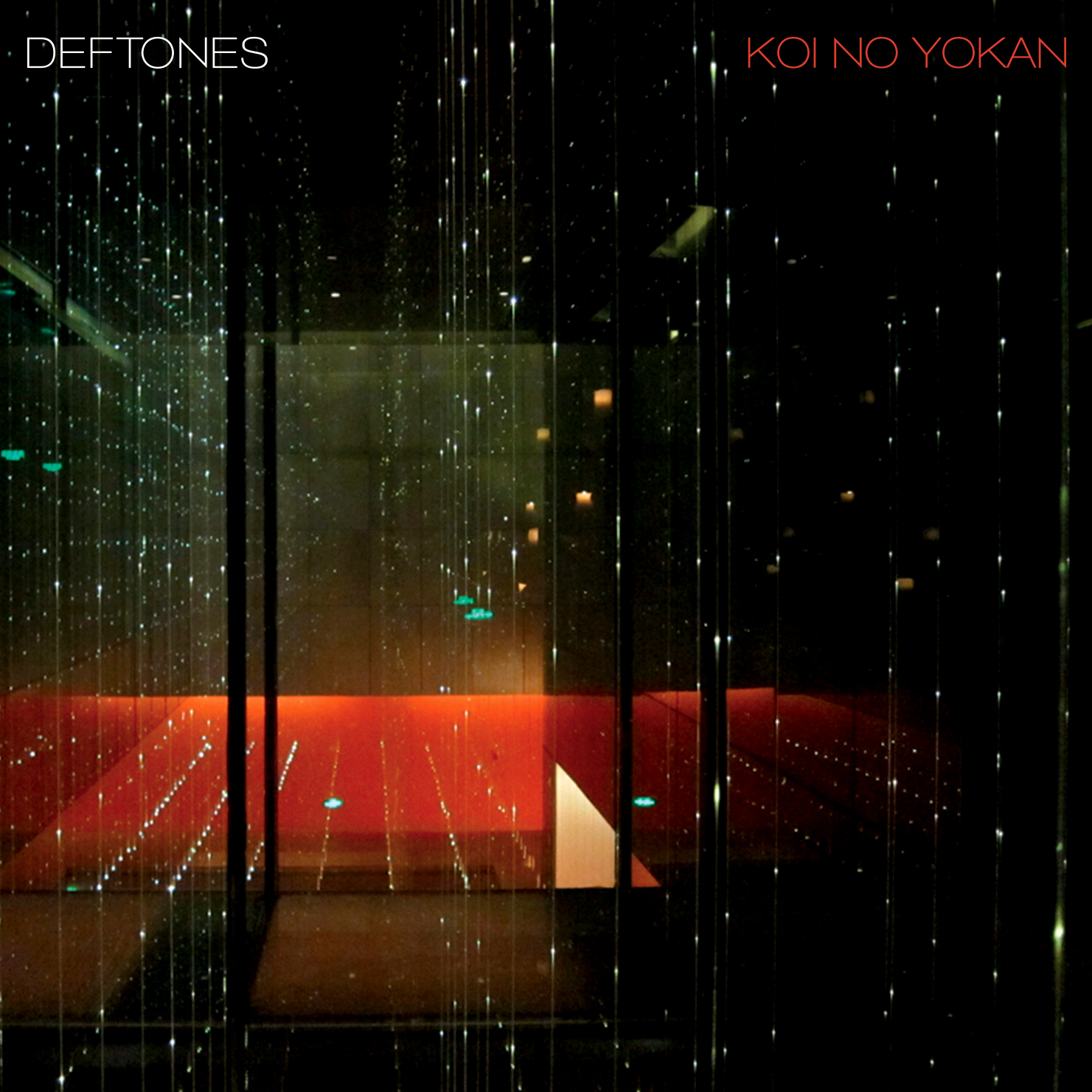 6. DEFTONES -
Koi No Yokan
(
恋の予感)
. I struggled to rank the Deftones' seventh full-length,
Koi No Yokan
. On the one hand, I've thoroughly enjoyed listening to it in the past month, but on the other I've been listening to it for
only
this past month, so it's hard to forecast my long(er)-term feelings towards it. So here we are at #6.
I read a
review
of
Koi No Yokan
where the author claimed: "While a lot of bands out there have been tinkering with the loud/quiet dynamic for decades now, what makes Deftones so special is their ability to do both at the same time, effectively blending the calm and the storm into a single sound." At first I thought this was excessive praise, merely a journalist flexing his poetic muscles, but when I listened to "Leathers," the record's first single, I heard thunderous, pummeling guitars raging over shoegazey soundscapes and was amazed at just how the Defontes simultaneously sound loud and soft, heavy and light. When the guitars grind midway through "Leathers," it's a very metal moment, but there's an ethereal quality that underlies all the aggression; its like a silver lining in all the noise, and it's more than welcome from someone who seldom listens to metal.
Vocalist Chino Moreno, as usual, stands out for his impressive range on
Koi
, from the screams on opener "Swerve City" and math-y "Romantic Dreams" to the hushed vocals on the verses of "Entombed." The latter track recalls the Deftones' previous "soft" endeavors, like "Sex Tape" and "Teenager," but adds guitars reminiscent of Thrice's
Vheissu
cuts, creating the album's dreamiest, most melodic pop-inspired moment, though the visceral guitars at the chorus retain its masculine bravado. Like on DIIV's
Oshin
, this struggle between heaviness and lightness is enjoyable to track throughout
Koi
's bumpy ride; there are unexpected jolts of vocals on "Leathers" and on the aptly-titled "Tempest" as well as extended respites from the noise, like the twangy guitars and low sirens that open "Goon Squad." Overall, I did not anticipate 2010's
Diamond Eyes
to be so impressive, and I am just as pleasantly surprised to see its followup exceeding expectations. I guess it's time to stop doubting the Deftones.